return
Sidebar
Banner above Facebook Like Page block: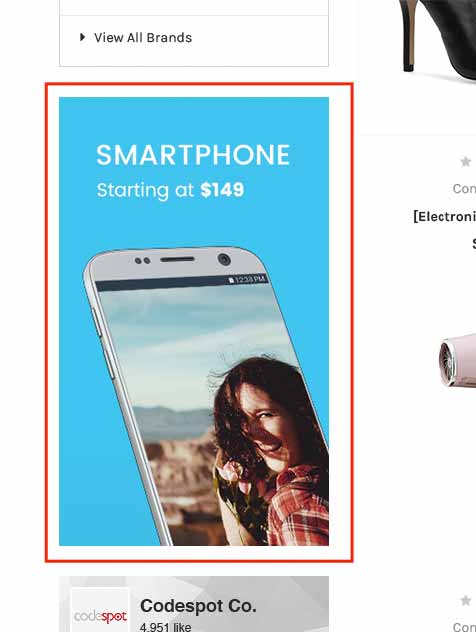 Banner below Facebook Like Page block:

In Marketing > Banners, click Create a Banner button. In Banner Content, click HTML button to open HTML Source Editor.
Use the editor below to generate HTML. Click Export HTML button, copy & paste the generated HTML to HTML Source Editor.
Choose other options:
Show on Page: Search Results Page
Visible: Yes
Location: Top of Page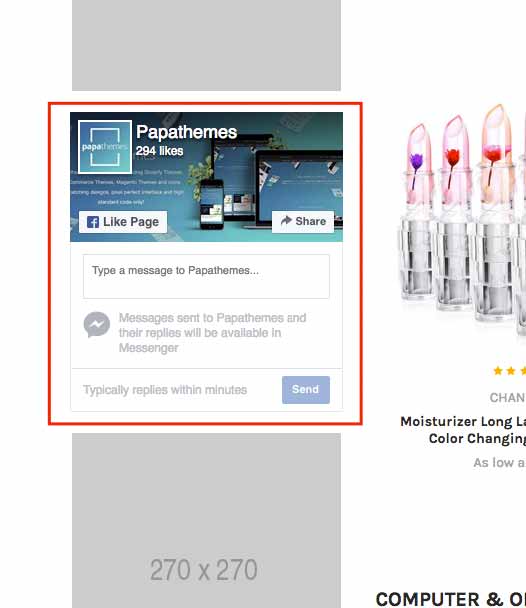 You can show your own Facebook Like Page block or hide it completely.
From Theme Editor > Social Media Icons > Enter your facebook page name in Facebook page field. For example if your Facebook page URL is https://www.facebook.com/papathemes/, ONLY input papathemes.
To hide this block, just leave it empty.